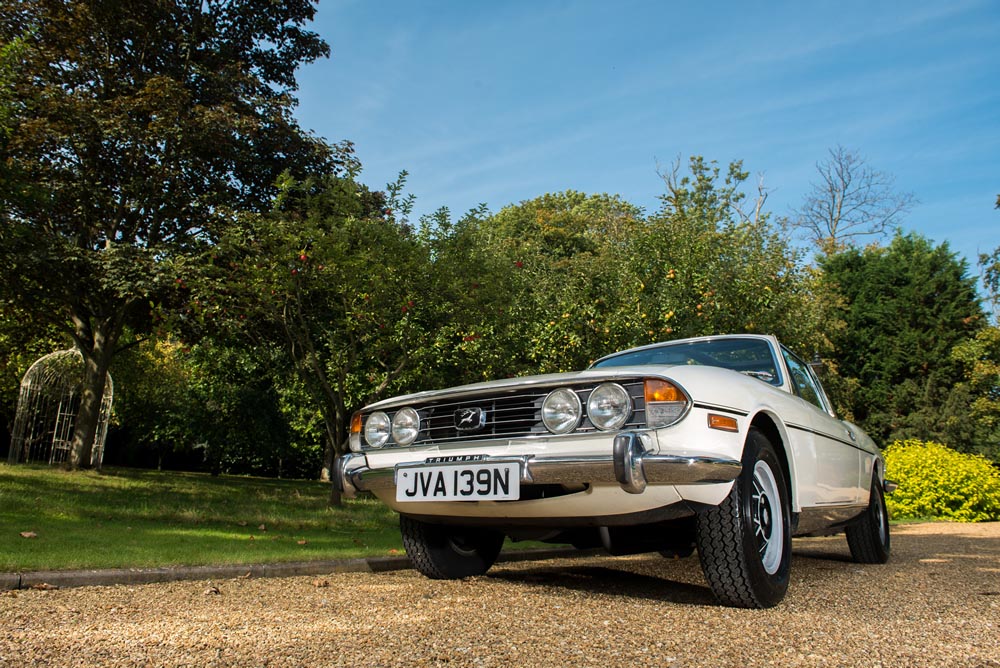 Triumph Stag
Envisioned as a luxury sports car, the Triumph Stag was designed to compete directly with the Mercedes-Benz SL class models. All Stags were four-seater convertible coupés, but for structural rigidity – and to meet new American rollover standards of the time – the Stag required a B-pillar "roll bar" hoop connected to the windscreen frame by a T-bar. A removable hardtop was a popular factory option for the early Stags, and was later supplied as a standard fitment.
Design
The car started as a styling experiment cut and shaped from a 1963–4 Triumph 2000 pre-production saloon, which had also been styled by Michelotti, and loaned to him by Harry Webster, Director of Engineering at Triumph. Their agreement was that if Webster liked the design, Triumph could use the prototype as the basis of a new Triumph model.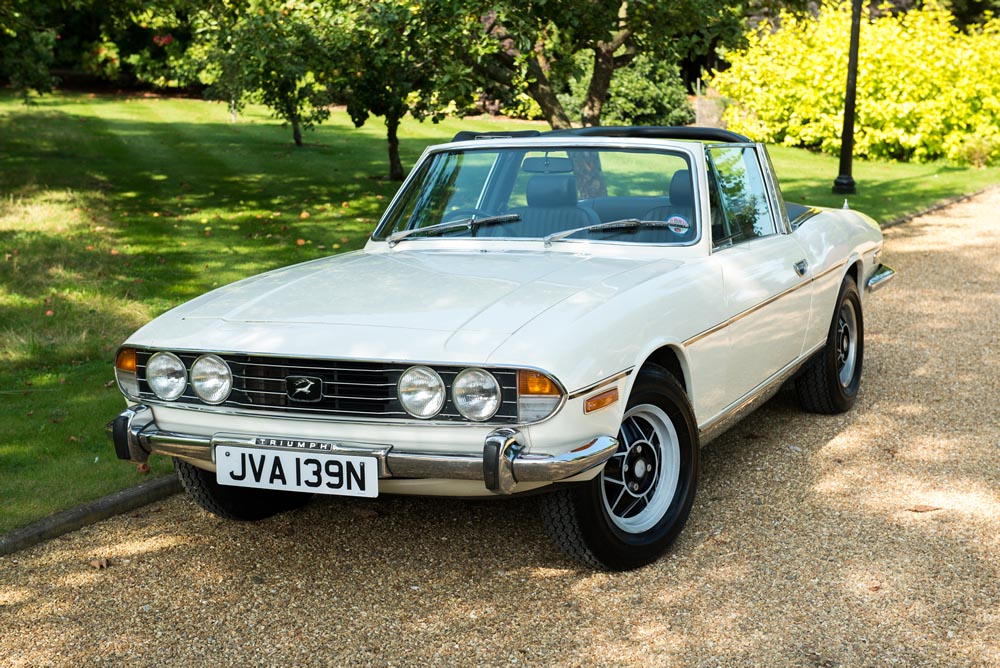 Engineering
The initial Stag design was based around the saloon's 2.5-litre six cylinder engine, but Harry Webster intended the Stag, large saloons and estate cars to use a new Triumph-designed overhead cam (OHC) 2.5-litre fuel injected (PI) V8. Under the direction of Harry Webster's successor, Spen King in 1968, the new Triumph OHC 2.5 PI V8 was enlarged to 2997 cc (3.0 litres) to increase torque.
Production
The car was launched one year late in 1970, to a warm welcome at the various international auto shows. The Stag rapidly acquired a reputation for mechanical unreliability, usually in the form of overheating. These problems arose from a variety of causes.
TEXT FROM WIKIPEDIA - TRIUMPH STAG