Mini Cooper Sport
The Mini is a small economy car made by the British Motor Corporation (BMC) and its successors from 1959 until 2000. The original is considered a British icon of the 1960s.
Motorsport
BMC operated a Competition Department at Abingdon, Oxfordshire, under the control of Stuart Turner, which built specially prepared Minis (mostly based on Cooper and Cooper S versions) to compete in international rallies and other motorsport.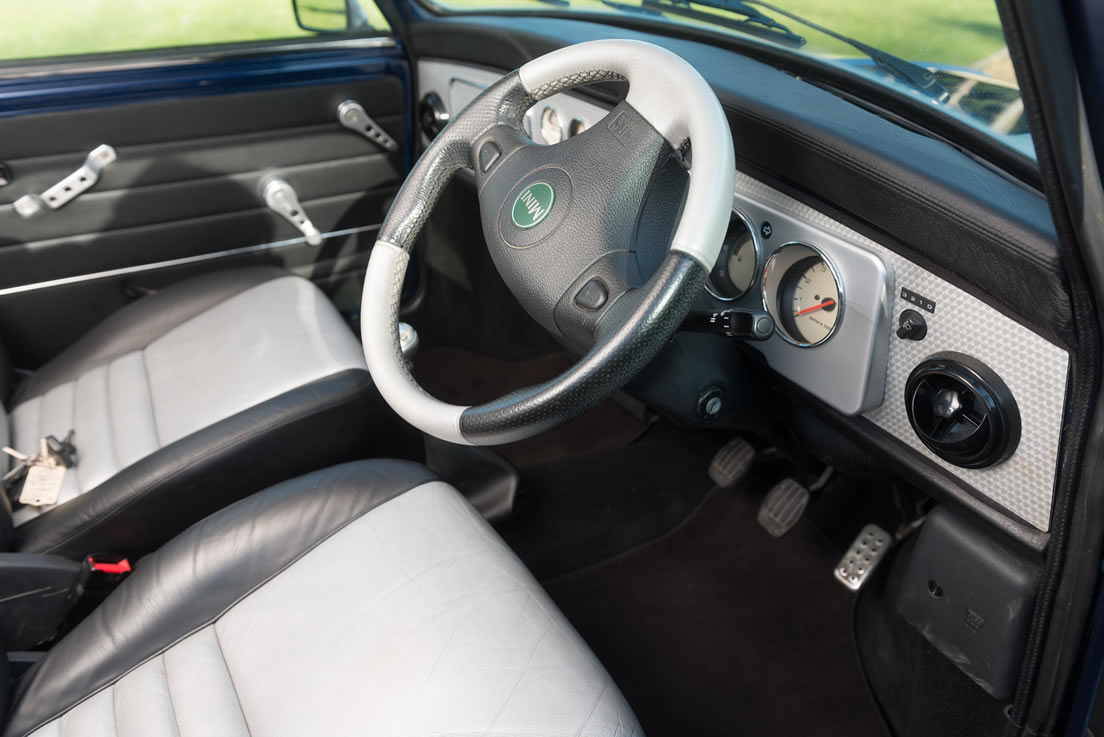 Design & Development
Designated by Leonard Lord as project ADO15 (Amalgamated Drawing Office project number 15) and the product of the Morris design team, the Mini came about because of a fuel shortage caused by the 1956 Suez Crisis. Petrol was once again rationed in the UK, sales of large cars slumped, and the market for German bubble cars boomed.
Continued ...
The ADO15 used a conventional BMC A-Series four-cylinder, water-cooled engine, but departed from tradition by mounting it transversely, with the engine-oil-lubricated, four-speed transmission in the sump, and by employing front-wheel drive. Almost all small front-wheel-drive cars developed since have used a similar configuration, except with the transmission usually separately enclosed rather than using the engine oil.
TEXT FROM WIKIPEDIA - MINI COOPER 1964