« THE FLEET ... JENSEN INTERCEPTOR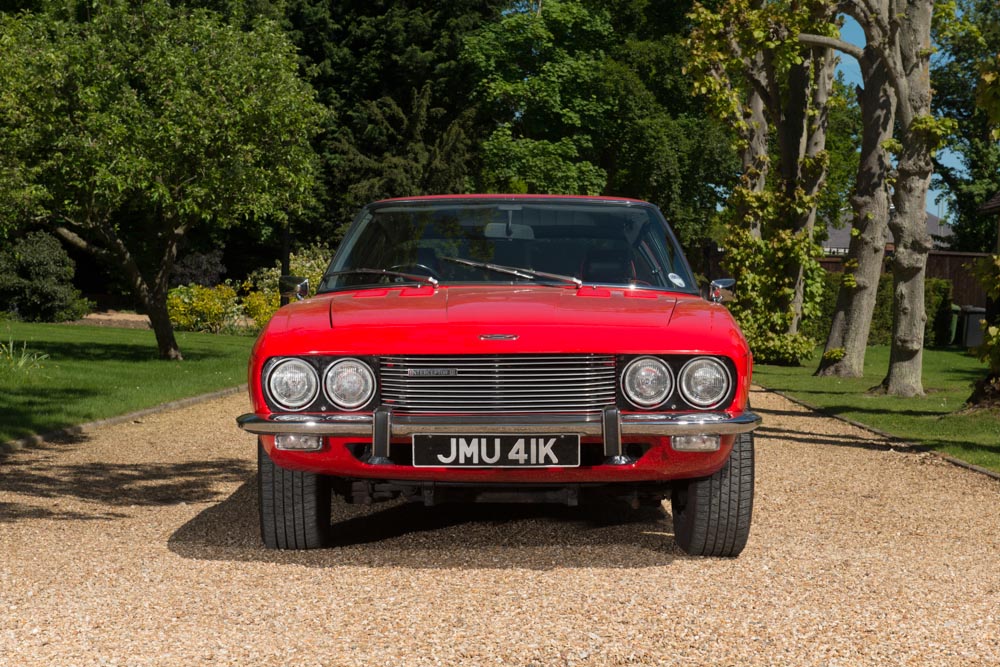 Jensen Interceptor
The Jensen Interceptor is a sporting GT-class car. They were hand-built at the Kelvin Way Factory, West Bromwich near Birmingham in England by Jensen Motors between 1966 and 1976. The Interceptor name had been used previously by Jensen for the Jensen Interceptor made between 1950 and 1957 at the Carters Green factory.
Interceptor
Jensen had extensively used glass-reinforced plastic for the fabrication of body panels in the preceding two decades, but the new Interceptor saw a return to a steel body-shell and by having the body designed by an outside firm, Carrozzeria Touring of Italy, rather than the in-house staff. The early bodies were Italian-built, by Vignale, before production by Jensen themselves began – with subtle body modifications – in West Bromwich.
Model History
Jensen used Chrysler V8 engines for the Interceptor, starting with the 6276 cc (383 c.i.) with optional manual (Mark I, only 22 built) or TorqueFlite automatic transmissions driving the rear wheels through a limited slip differential in a conventional Salisbury rear axle. In 1970 the 383 c.i. produced 335 hp SAE gross, or 270 hp SAE net. Since this engine was detuned by Chrysler for use with regular gasoline and only produced 250 hp SAE net in 1971, Jensen chose to use the 440 c.i. Chrysler engine for 1971.
Interceptor R
In May 2010, Jensen International Automotive was set up, with the financial backing and know-how of Carphone Warehouse founder and chairman Charles Dunstone who joined its board of directors. A small number of Jensen Interceptor Ss, which had started production under a previous company, are being completed by Jensen International Automotive (JIA), in parallel with JIA's own production of the new Jensen Interceptor R; deliveries of the latter have started (beginning of 2011) at the Oxfordshire-based manufacturer and restorer.
TEXT FROM WIKIPEDIA - JENSEN INTERCEPTOR